Portugal Affordable Car Hire Special Offers by yor-car-hire.co.uk
To enjoy our offers book a cheap rental car in Portugal with yor-car-hire.co.uk. Portugal offers many wonderful place to visit, and a hired car during your holidays in there is the only way to experience the diverse landscape and inviting ambiance of the region. With our special offers we make sure you pay the lowest rates for your rental car during your stay in Faro, Algarve or any where else in this beautiful country.
We do our best to provide you the most affordable car rental plans in Portugal. Our budget car rental plans in addition to our offers makes our prices unbeatable. Give us a ring when you are booking a vehicle from us in Portugal and we will update you on any other discounts we could offer.
It is 25% off when you book online, in addition to that we recommend selecting from our low and no excess insurance options and book online to save. If you refer a friend of yours to enjoy our great prices and offers, we offer you 10 percent discount off your next booking. Just ask your friend to leave your name and date of your booking in the note box and we will record it for you to use it the next time. You also can enjoy our special prices for bookings in WINTER 2017/2018: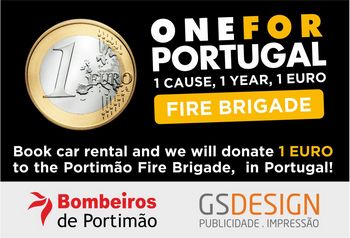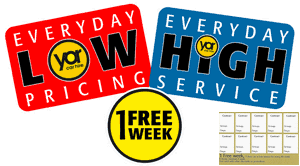 FOR EVERY 10 BOOKINGS MADE, WE OFFER YOU A FREE WEEK RENTAL*
Please ask our reps for the stamp card form and make sure it is stamped, and keep it for future use.
* Free week rental of a group A vehicle on low season.