Lisbon Airport car hire
Our colleagues at Ausocar located at Lisbon airport arrivals hall will arrange your rental car right after you land. You also can collect your rental car in many other cities where we provide services and drop it at Lisbon airport. Our Lisbon office address: Ausocar, Arrivals hall.
Car hire in Lisbon Entrecampos
If it is more convenient for you to pick up your rental car elsewhere in Lisbon, you can pick up or drop off your car at Ausocar Lisbon office at the address below. Please keep in mind that we deliver to any address that you reside! Address: Ausocar. Rua Diogo Bernardes 17D, 1700-128 Lisboa
We offer one of our lowest car delivery costs for Alvor city which makes our prices one of the lowest. Our office in Alvor will arrange the delivery and pick up for your convenience. If you reside at Hotel Alvor Baia or any other hotel in Alvor we will deliver your rental car to your hotel door. Alvor is our home town so ask any queries and we would love to help. Our office address: Rua Marques de Pombal n. 54. Learn more about Alvor and how to rent a car there.
Albufeira car hire
If you reside at Hotel Vila Gale Alagoas, Hotel Topazio, Alpinus Hotel, Cerro Mar Atlantico, Algarve gardens or any other hotel or villa in Albufeira, rest assured, we will deliver your rental car to your accommodation anywhere in Albufeira. You just need to plan a couple of days in advance to enjoy our 25% online booking discount. Check our offers to enjoy our other discounts!
Carvoeiro car hire
Carvoeiro is one of tourist destinations in Algarve. If you wish to hire your car at Faro and drop it off at Carvoeiro, or collect it from and drop it off in Carvoeiro, or pick it up at Carvoeiro and drop it off elsewhere you can always count on us. We deliver at the lowest costs to Hotel Rocha Brava, Hotel Carvoeiro Sol, Rocha Brava Village Resort and any other hotels and villas in Carvoeiro. Get an instant quote and remember we guarantee the price and so we do price match!
Lagos car hire
We can deliver your rental car to you accommodation in Lagos area. So, if you reside at Hotel Vila Gale Praia, ApartHotel Vila Luz, Lagosmar Hotel, Atalaia Sol Aparthotel or any other hotel or villa in Lagos and are looking for a low cost car hire, we can arrange the delivery for you. Algarve car hire provides quality service at the lowest cost possible. We do price match so be assured that we will provide you the cheapest service. Ask about the offers on Lagos zoo tickets when booking!
Quarteira car hire
If you reside at Hotel Zodiaco, Hotel Apartamentos do Golf, Hilton Vilamoura As Cascatas Golf Resort & Spa or any other hotel or villa, please keep in mind that similar to many other cities in Algarve we deliver to Quarteira any where you reside. Please compare our prices with our competitors to make sure you are getting the best prices at Quarteira with Algarve car hire. We have become excellent because we always put the customers first, check our offers page to enjoy the low cost fuel offer and free zoo tickets.
All Travel is our agent at Praia da Rocha. Please select Praia da Rocha as pick up and/or drop off locations when filling the quotation form to learn our amazing prices for car hire at Praia da Rocha. Address: Avenida Tomás de Cabreira, Edificio casa da Praia, loja 18. Similar to other cities we will deliver to your hotel door, so if you reside in Hotel da Rocha, Apartamentos Jardins da Rocha, Jupiter Algarve Hotel or any other hotel and villas we will deliver your hired car to the door of your accommodation. Learn more about Praia da Rocha and how to rent a car there.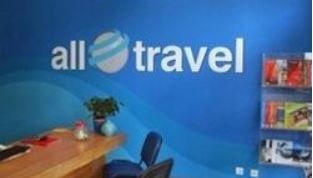 Vilamoura car hire
Vilamoura is a not-to-miss holiday location. Algarve car hire sale rep is located near the Hotel Vila Gale Marina to arrange your rental car delivery and/or pick up at Vilamoura. We can deliver the car to your hotel anywhere you reside.
Algarve car hire's focus is on providing quality service in the lowest possible prices. We have a dedicated team of professionals waiting to make your car hire experience in Algarve as pleasant as possible. In an unlikely event, if you came across the same plan for renting a vehicle in Algarve but in a lower price, just give us a ring, we value our customers and your trust and will match the price or upgrade your plan. In addition to receiving free mileage to drive in Algarve and entire Portugal, you will not encounter any airport fees, booking fees or cancellation charges. Two drivers will be able to drive the hired car for free. Basic insurance is included in the price and no excess insurance option is also available. As long as you're at least 23 years old, all you need is a credit card upon collection, a valid driver's license and a desire to experience Faro, Algarve and all this beautiful country at your own pace!